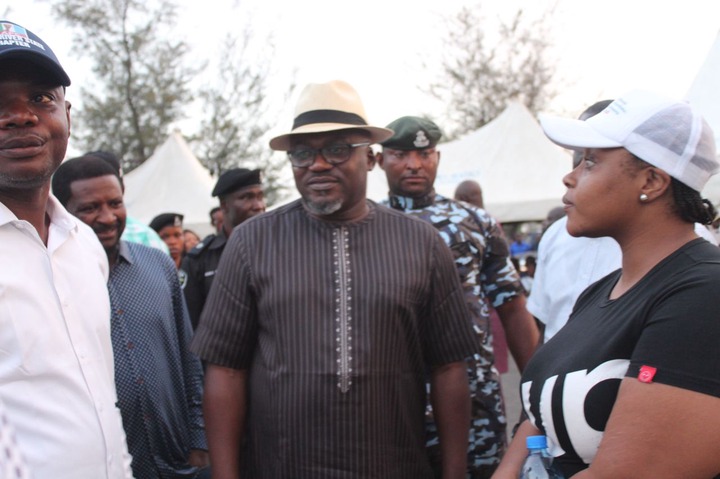 Rt. Hon. Legor Idagbo
Ukorebi Esien | 28th May 2022
A House of Representative Aspirant in the just concluded APC Primary Elections, yesterday secured 100 percent of the votes cast to grab the party's ticket as its flag bearer in the 2023 General Elections.
See Video Here: Lawmaker Secures 100% Delegates Votes in APC primary election
Rt. Hon. Legor Idagbo, a two-term lawmaker representing the Bekwara, Obanliku and Obudu Federal Constituency in the Green Chambers of the National Assembly is seeking a third term bid and may just be on his way to clinching it.
ALSO READ: I do not take this victory for granted", Legor Appreciates Delegates after securing 100% votes
Announcing the result of the elections, Hon. Okoma Inyang, the returning officer said 150 delegates were accredited to vote, 150 votes were cast with 0 void votes and Legor Idagbo scored 150 votes to emerge winner of the Bekwarra/Obudu/Obanliku Federal House of Representatives primary election leaving his opponent, Martha Agba with no vote.
ALSO READ: 'Send Me To NASS and I'll Return With Highest Office', Legor Woos Constituents
Addressing the press, shortly after the election, Hon. Idagbo said he was quite appreciative of the massive confidence reposed on him by his constituents, promising not to let them down.
His words;
" I thank the people of Bekwara, Obanliku and Obudu, Federal Constituency for their support towards this landslide victory which I am not taking for granted. and I promise them that as we go back to the national assembly for a third term we will surely attract more dividends of democracy to them.
"We tried our best in our first and second term but as we go back for a third term, we promise, we will do better, the people of Bekwara Obanliku and Obudu should move with their heads held high, knowing that we will deliver in delivering the dividends of democracy to them, they will not lack, and I thank them. I don't take this for granted. And I thank my opponent, Mather Agba for the fight that she put up. It's good that she is here from the beginning to the end until when the result was announced. I am sure we will find a way to partner and move this constituency forward". He concluded.